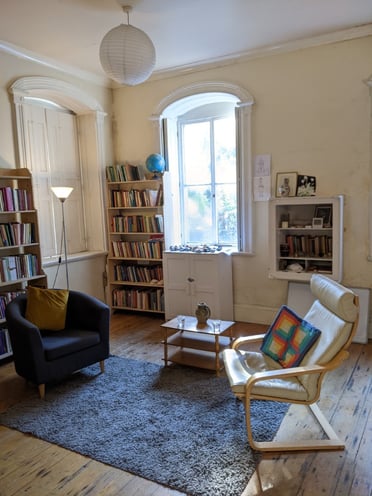 Contact, availability and fees
I am available for face to face work from 9am to 6pm on Thursdays at a comfortable space in Hebden Bridge, Calderdale and on Wednesdays 9am to 7pm for phone or online work.
I charge £40 for an initial session and, should you choose to work with me, £50 per one hour session thereafter. I have a limited number of concessionary slots available - please enquire.
The quality of the relationship between us is one key to a successful outcome so I suggest we meet initially for six weekly sessions and then together review how things are going. You may find these sessions are enough to address your concerns, or you may decide that longer term work would benefit you.
For enquiries and any questions please contact me by phone or submitting an email enquiry via the section below. I will endeavour to contact you within a day of your message.
07968 059 340